toob's full-fibre network brings a new high-speed cable straight into the premises, meaning that your entire connection uses fibre optic technology. This ensures that you can enjoy full 900 Mbps speed with no slowdown over distance (or because of the number of users) when using a wired connection.
The majority of traditional 'fibre' broadband sold today is only a fibre connection up the green or grey cabinet in the street. From there it uses the old copper phoneline to deliver broadband to your address, leaving it open to slower speeds (due to interference) and is often impacted by how many people are sharing the connection to the cabinet.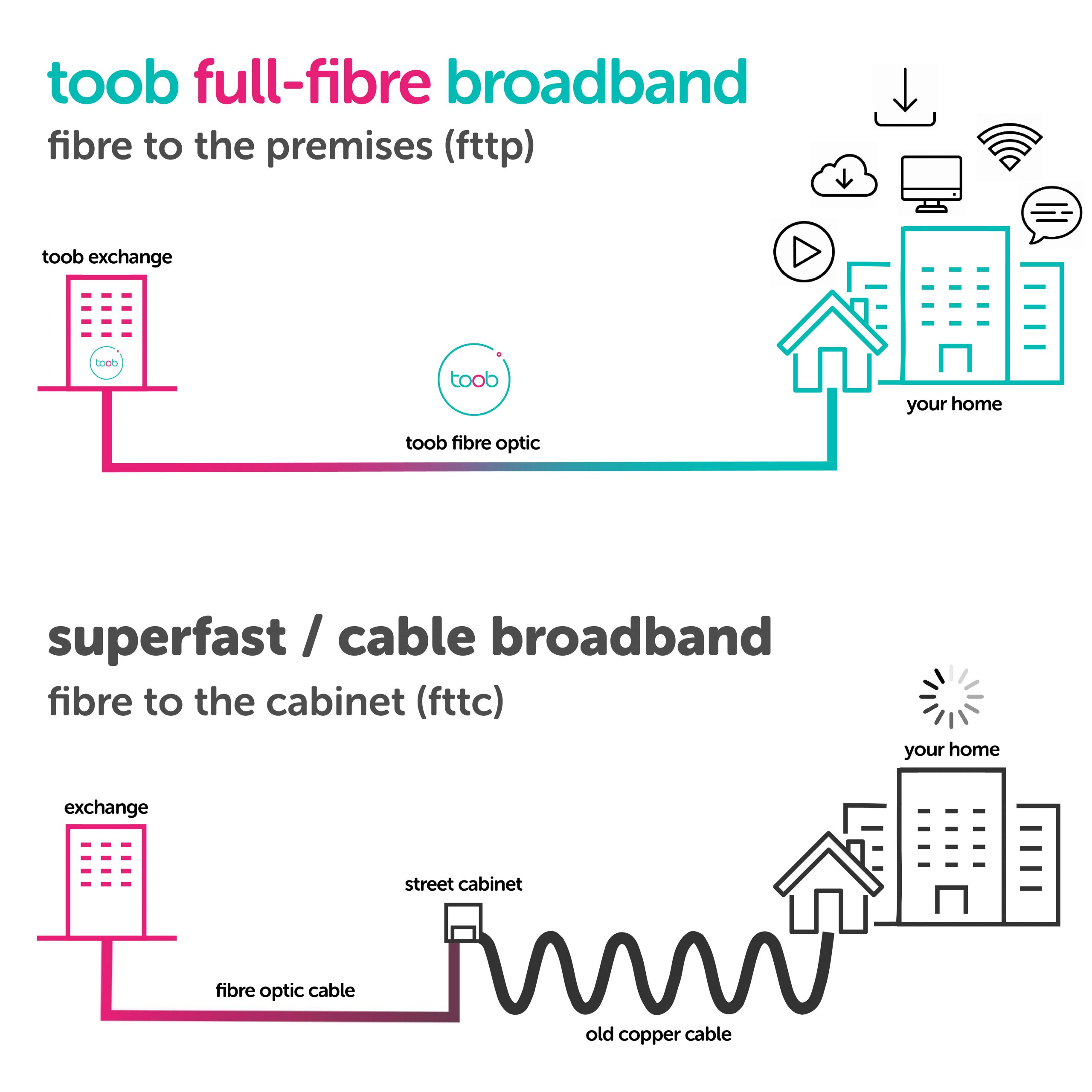 What does this mean?
It means you can download 4K movies buffer-free, upload all your holiday snaps in a flash, game without lag and video call in full high-definition, all at the same time. Everyone in your home can be online, using multiple devices all at the same time, any time of the day with no slowdown.